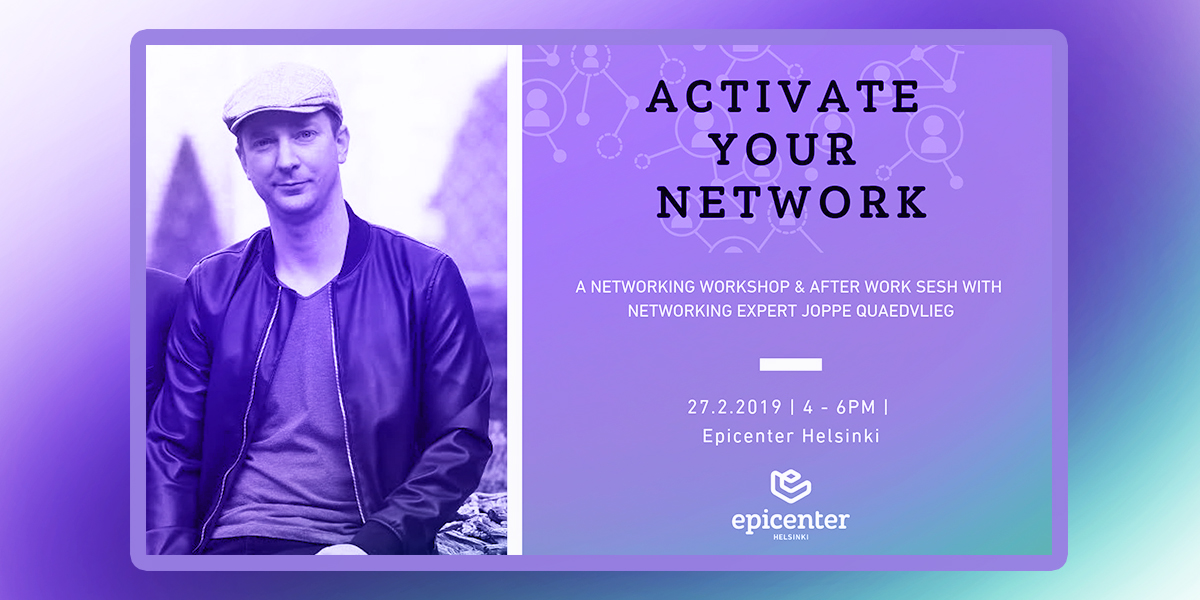 Activate Your Network - After Work with Joppe Quaedvlieg
Last signup date 2019-02-27
Attend this workshop and become a networking expert!
Whether you are looking for work or are already established, there is one universal skill you have to acquire - networking. Networking is the ultimate fuel to accelerate your future growth and success, regardless of your field of expertise. Together with networking expert Joppe Quaedvlieg, you will learn how to make your relationships work for you in the best possible way - on a both personal and professional level.
You will learn through theory and practical exercises:
- How to present yourself and your skills
- How to give Real Life Examples of you skills
- How to come across as non threatening by giving before you get & asking what are the 'others' challenges
- How to keep track of your network and follow up
Come with an open mind and put yourself out of your comfort zone, that is when the magic truly happens!
Please sign up below, hope to see you there!
About the host:
Joppe Quaedvlieg, Communication & Networking expert
Joppe has extensive experience in organizing startup events at ArcticStartup, and is involved in the EU-funded Multicultural Encounters, Growth and Entrepreneurship (MEGE) project.'
With nine years of experience as a sociotherapist in the Netherlands he developed his workshops on networking and communication. When he came to Finland to work in the startup world he created a vast network in Helsinki and an even bigger network in the startup world. His workshops are personal passion project of him to help the people to cope with the challenges they have in ethical communication, growing and activating their network & non violent conflict resolution.