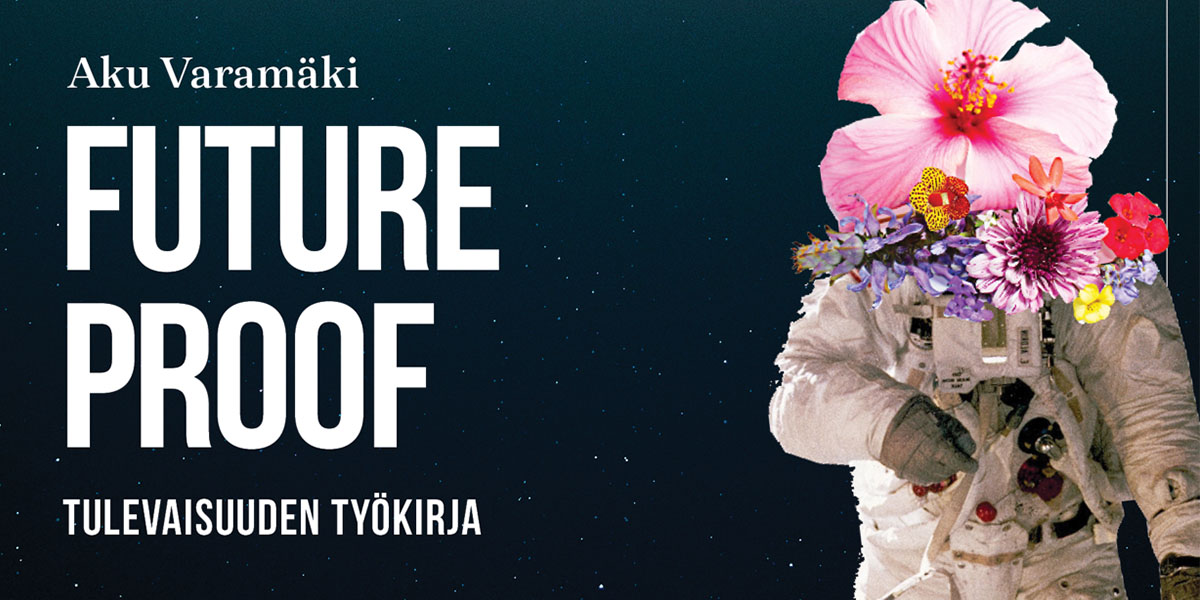 EPICENTER X FUTURE PROOF
Last signup date 2019-02-15
Speakers
Aku Varamäki, Elina Liehu, Christina Andersson and Jenni Bergendahl
Welcome to Epicenter x Future Proof event on Friday, February 15th at 15:00!
"It is not a matter of robots taking over our jobs but who will take over the new jobs that are being created in the following decade or two. We need new skills to future-proof ourselves", says Aku Varamäki, workday designer and author of Future Proof - tulevaisuuden työkirja, which will be published on February 12th (Docendo). 
At Epicenter x Future Proof, Aku Varamäki will tell us more about her book, the future of work and how to future-proof yourself in the rapidly changing world. In the following panel discussion, Elina Liehu, CEO of interim manager agency Ferovalo, robot specialist Christina Andersson and Head of Service Jenni Bergendahl from Epicenter Helsinki, will discuss what the future might entail to us as individuals.
See you there! Please note that this event is for Epicenter Members only. Sign up below to secure your spot