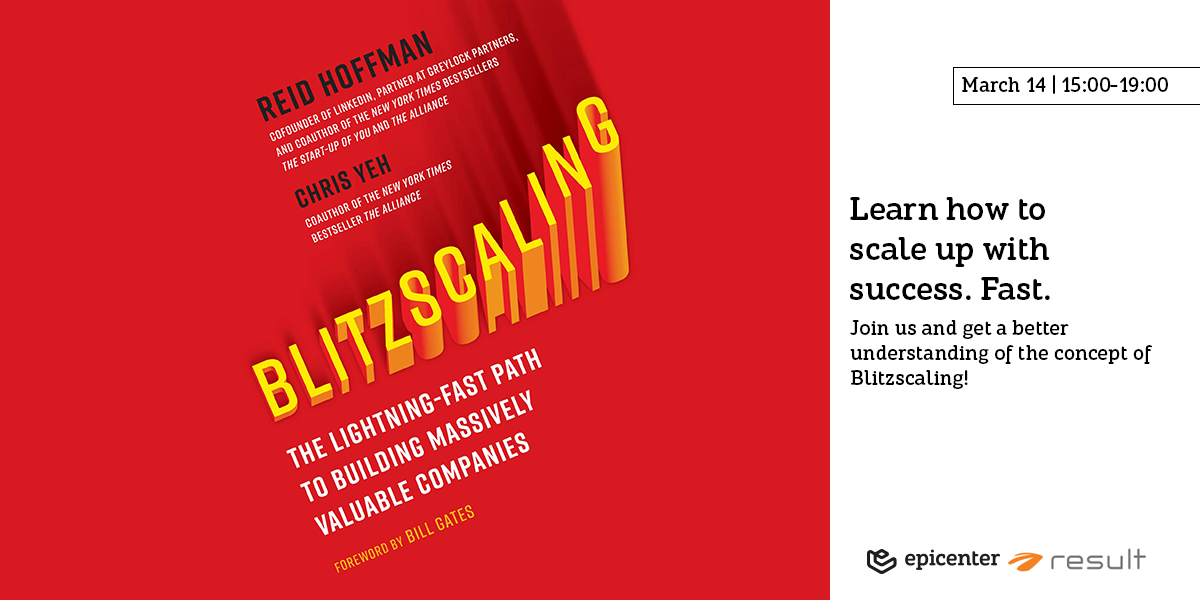 Scaling for Success Masterclass
Last signup date 2019-03-14
Speakers
Jeff Abbott, Mahesh Kumar, Adrian McDonald
Go From a Daring Startup to a Kick Ass Scale Up Founder
The Epicenter team have invited Silicon Valley's Jeff Abbott, Europe's Adrian McDonald and Mahesh Kumar, to hold a Blitzscaling masterclass. This is for an exclusive group (15) of Founders/CEO's who have the ambition to build global companies.
The masterclass has been put together by the authors behind the book Blitzscaling and will focus on helping you to create structures to scale, as well as exploring how you can create massively valuable companies in the face of uncertainty. 
Places are limited in order to give you time to work on your specific challenges. 
PLEASE SIGN UP ON THE FOLLOWING LINK.
Agenda:
15:00 - 15:15: Introduction
15:15 - 15:45: Blitzscaling - A quick run down of mindset, skillset and structure
15:45 - 16:00: Blitzscaling self-assessment
16:00 - 16:15: Break 
16:15 - 16:30: How to scale to new markets successfully
16:30 - 16:45: How to prepare for an exit
16:45 - 17:15: Working Session in small groups with sounding board from serial entrepreneurs
17:15 - 17:30: Reflections
17:30 - 18:00: Q&A + sign up to programs 
18:00 - 19:00: Mingle with Light snacks and beverages will be served afterwards
Scaleup Qualification Criteria:
Only for scale ups, min. 500k EUR in revenues or funding
CEO / Founder or responsible for growth